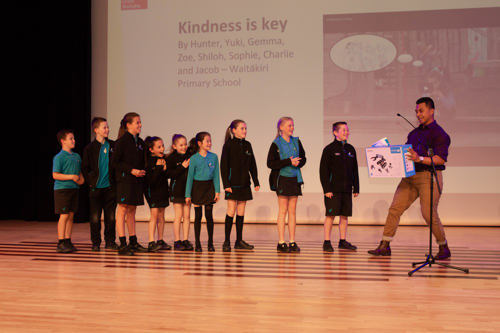 Kia ora koutou. Nau mai, haere mai.
Welcome to the Grow Waitaha Canterbury DigiAwards 2019!
The DigiAwards is a fun and exciting competition encouraging and supporting student-led, authentic learning!
It enables primary and intermediate students from throughout Canterbury to design, develop and showcase their digital outcomes.
Why come to a DigiAwards webinar?
We will introduce you to the 2019 DigiAwards and answer some of your questions.
– What is it? What's new?
– Why should we enter?
– How do we enter?
– What do our students gain by entering?
– What are the key dates?
We will also explore how the DigiAwards strongly supports the the New Zealand Curriculum and the new revised Digital Technologies content in particular, and your teaching programme.
And, we will provide you with information about an upcoming workshop to support you and your students to create awesome entries.
Who should register?
Any educator who is thinking about being part of the amazing DigiAwards event for 2019. Everybody is welcome!
Ngā mihi nui. Ka kite ano.
#gwdigiawards2019