Back to Our stories
Shirley Primary School – Using team charters for collaborative practice
Shirley Primary School opened a new purpose built teaching and learning space at the beginning of 2017 and have extensively modernised and refurbished other existing learning spaces.
A focus for the school in late 2016 and early 2017 was to support their collaborative teaching teams. With the support of a Grow Waitaha facilitator, the staff began to develop team charters to help their teams to work together effectively.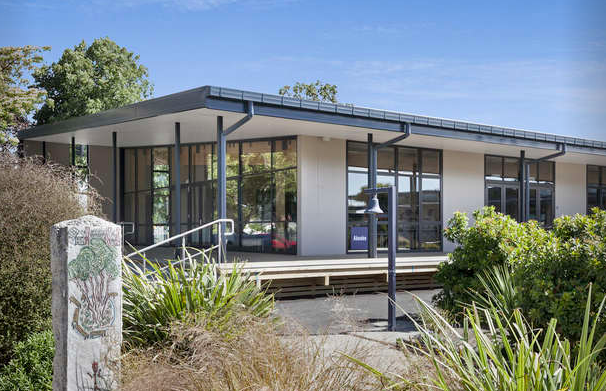 What is a team charter?
A team charter can also be known as a 'Mutually Agreed Team Expectations (M.A.T.Es) agreement'. Leadership and Learning Talk expert, Joan Dalton outlines the purpose of team charters:
To ensure shared clarity and commitment.

To monitor the use of meeting time.

To maintain focus on core purposes and meeting goals.

A benchmark to go back to when agreements are not adhered to.
"Well-used team charters provide the direction and shared clarity so essential to learning focused conversations and teamwork effectiveness."
Joan Dalton
Building team charters
The staff utilised Dr. Julia Atkin's thinking in her paper From Values and Beliefs about Learning to Principles and Practice to develop leadership team charters, They had seen this approach used effectively at Shotover Primary School. The leadership team initially worked together to create their own charter before charters were developed by all staff members to support their own teams within the school. 
The outcomes for developing Shirley School team charters were to:
get to know each other's strengths, skills and ways of working;
develop a shared vision for working collaboratively – the why;
clarify how to work together effectively;
identify key practices to support a successful year for the team;
use the "why, how and what", along with knowledge of each other, to create a team charter to support collaboration.
The following process outlines how Shirley School staff developed team charters, first by the leadership team, then followed by all staff:
Teachers reflected on the following questions:
How will effective collaboration improve outcomes for our learners?
Why do we believe working collaboratively is important?
Teachers jotted down their own ideas on post it notes, then bought their ideas together. They looked for common themes and ideas and sorted their post it notes into categories. Key words that stood out were highlighted. Teams then used this resource to focus on crafting a vision statement for collaboration. They had the following sentence starters to prompt their thinking:
Our core purposes in working together are…
We believe that working as a team…
We work collaboratively because….
Teams drafted a vision statement and shared back with the wider group.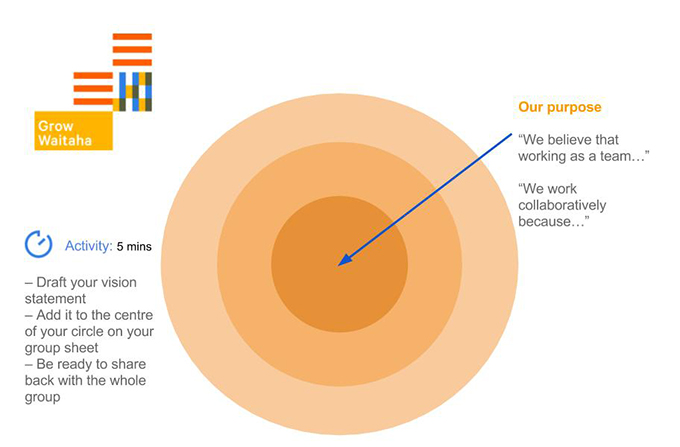 Staff identified ideas and commonalities around the question: 
How will effective collaboration improve outcomes for our learners?
Staff collated individual ideas in a combined Wordle to identify commonalities.
The next question explored was:
What do we want our collaborative team to be about? E.g.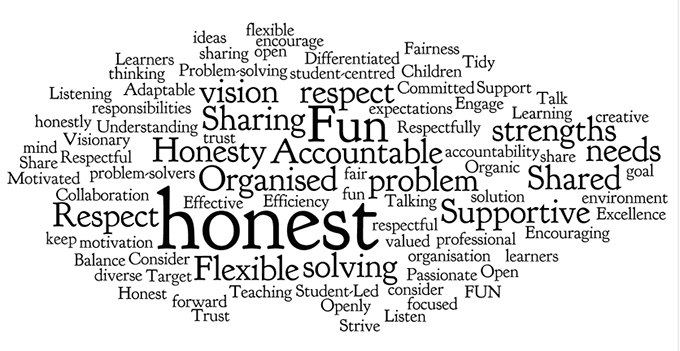 The commonalities – emerging themes were then used to develop 5–6 principles that supported their core purpose for collaboration.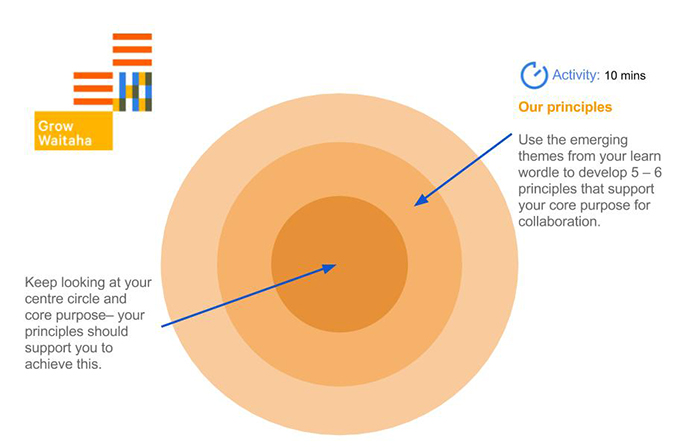 Thinking around the 'Why' – Vision and 'How' – Principles, was useful to guide effective 'ways of working' in their team charters, around the following themes: 
Communication
Meetings
Actions
Conflict
Decision making
Progress and celebration
Learning environments
All  ideas and perspectives were considered and from this key statements and agreements were crafted to guide the staff's 'ways of working'. 
E.g.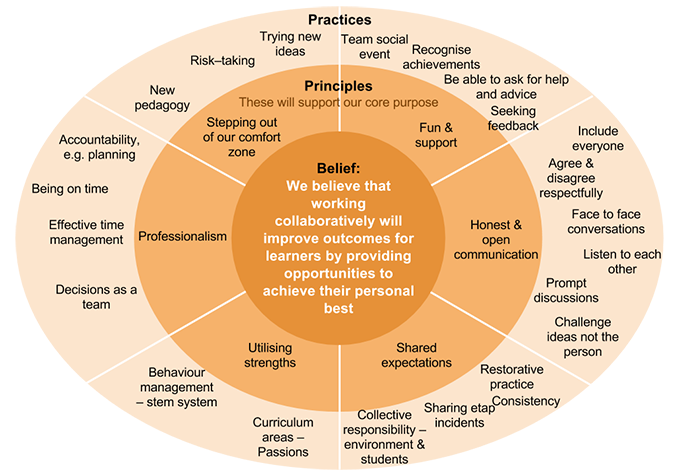 These ideas support team charters (M.A.T.Es) and outline specific details to support each team's practice. E.g. Meeting protocols: minute taking and chairing – what roles, responsibilities are there and what actions lend themselves to effective ways of working?
"Team charters give us shared understandings to refer to and supports us to have professional conversations." 
Ryan Pearce, Ti Kōuka Team Leader
All activities outlined above were underpinned by a Collaboration Continuum that staff had previously completed. When asked to demonstrate how they felt about different aspects of their teaching and learning practices, staff had plotted their thinking. For example: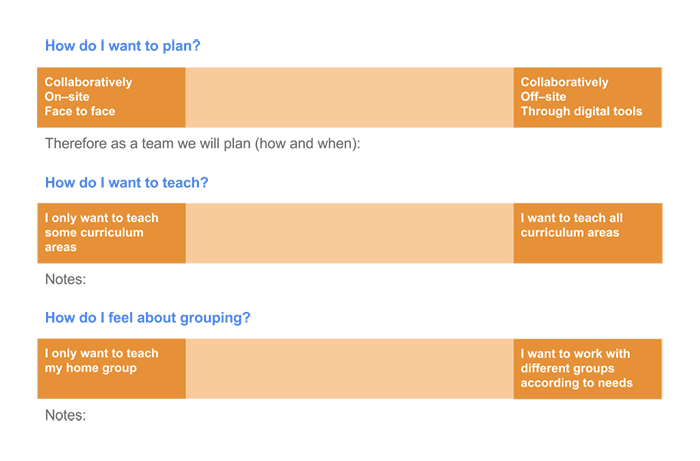 "Completing the collaboration continuum encouraged and supported conversations that set us up for success during the staff only day. Constructing the MATES agreement was easy as we had had the time to think about the different aspects and were able to compromise and agree on key elements." 
Elisabeth McMillan, Kākano Team Leader
Over the next two terms, the team charter was at the forefront of each meeting agenda. Over time, they were refined, adapted and added to as they became living documents, supporting the ways teaching teams operated. They were displayed in prominent places in the learning spaces and teaching assistants were invited to contribute and use the team charters also.
"In Akeake we regularly reflect on our team charter as part of our team meeting agenda. Sometimes we don't need to, but it's always there. It has been a great support for moving into a new environment. We've added to it throughout the year and become more specific as we moved into our new spaces. We needed to add more detail as we settled in. The charter is displayed on the wall of our teacher space and used by the teachers and learning assistants." 
Kelly Sheppard, Akeake Team Leader
Alignment with vision and values
The vision, principles and practices from the team charters were then aligned with the school vision and values. 
The aim of this activity was to:
build a shared understanding of the core purpose of Shirley Primary and how staff can work together to achieve their goals;
identify the key practices that support a successful school;
explore how staff can model and live the school values.
 Shirley Primary's vision is:
"Reaching for the star in everyone – whāia te iti kahurangi"
The school's values are:
strive for excellence – ki nga whetu;
take responsibility – kia tutika ai;
actively collaborate – kia mahi ngatahi ai;
respect – kia mana ai.
The resulting resource created provides a basis for shared understandings about ways of working at Shirley Primary and how the staff work together to support learners.
Next steps
Shirley Primary plans on team charters playing an important role in the future. It will serve as part of their induction process for new staff.
"Coming in to a new school as a team leader with a team charter set up, it was easy to fit in and maintain those expectations. It has been a very helpful tool if there has been a conflict situation or a discussion. We refer back to it constantly. It has been added to and is a living document, on display in our teacher space." 
Chanelle Gleimuis, Mahuri Team Leader (new to Shirley Primary, mid 2017)
The staff will continue to dedicate a substantial amount of time at staff only days to highlight the importance of the agreements. The leadership team feel this reflects the value that they hold. As teams change and evolve each year, they will be redeveloped and refined to ensure that everyone feels ownership of them. Supporting administration teams to create their own team charters is also a next step.
"Team charters are crucial to ensure your team is interacting well. They underpin successful teams and have to be living. I have often referred people back to their team charters when they have concerns or issues. They are a key support for leadership." 
Deputy Principal Sandra Jamieson
Additional resources
Thumbnail image credit: Shirley Primary by Corbel Construction